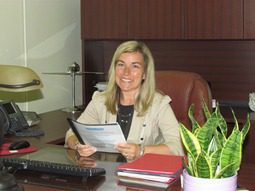 Dr. Donna Watson
Deputy Superintendent
475 First Street, Troy, NY 12180
Phone: (518) 328-5062
asstsupt@troycsd.org
Donna Watson joined Troy City Schools on July 1, 2013 as the Assistant Superintendent for Curriculum and Instruction. In July 2023, Dr. Watson was named Deputy Superintendent. In her role at Troy, Dr. Watson works closely with faculty and staff on APPR and Common Core Learning Standards, as well as developing strong academic programs for our students.
Dr. Watson brings a wealth of knowledge and experience after nine years at Schodack Central School District where she served as the Director of Curriculum, Instruction and Pupil Personnel Services, including serving as the Chair of the Committee on Special Education and Pre-school Special Education. Prior to that, Dr. Watson worked as a high school English teacher and Director of Curriculum and Instruction for the Watervliet City School District.
Dr. Watson holds a BA in English Education, an MA in English Studies, an MS, CAS and Ph.D. in Educational Administration and Policy Studies. She has done all of her degree work at the University at Albany. She resides in Latham with her husband Jake and four children, Kirstyn, Jacob, Ryan and Ethan.