Amanda Klopott, Principal
klopotta@troycsd.org
518-328-5410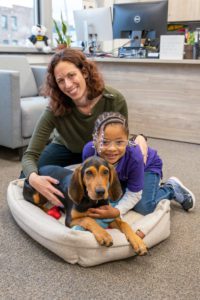 Ms. Amanda Klopott became principal of School 2 in August 2021. Prior to her role in Troy, she served as the Associate Principal at Montgomery C. Smith Elementary School in Hudson, NY. Mrs. Klopott was previously an ENL (English as a New Language) teacher at North Colonie CSD where she created a mentoring program to support ENL students. She also provided Professional Development on differentiation and worked with staff to create a culturally inclusive school environment.
Mrs. Klopott received her undergraduate degree in Business Administration with a minor in International Business with a concentration in Spanish from SUNY Oswego. She then received her graduate degree from George Mason University in Curriculum and Instruction for TESOL (Teachers of English to Speakers of Other Languages). From there, she finished an Administrative program through Stony Brook University to become a building and district leader.
In her spare time, she likes boxing, hot yoga, hiking and watching movies as a family. She also loves Ethiopian food and will take trips to New York City just to enjoy it.
Lakime Meadows, Principal's Assistant
meadowsl@troycsd.org
518-328-5410