Please join us outside at School 2 on Tuesday, June 15, 12 – 5:30 p.m. and Wednesday, June 16, 8 a.m. – 2:30 p.m. for our summer book distribution. Please click the link above for details.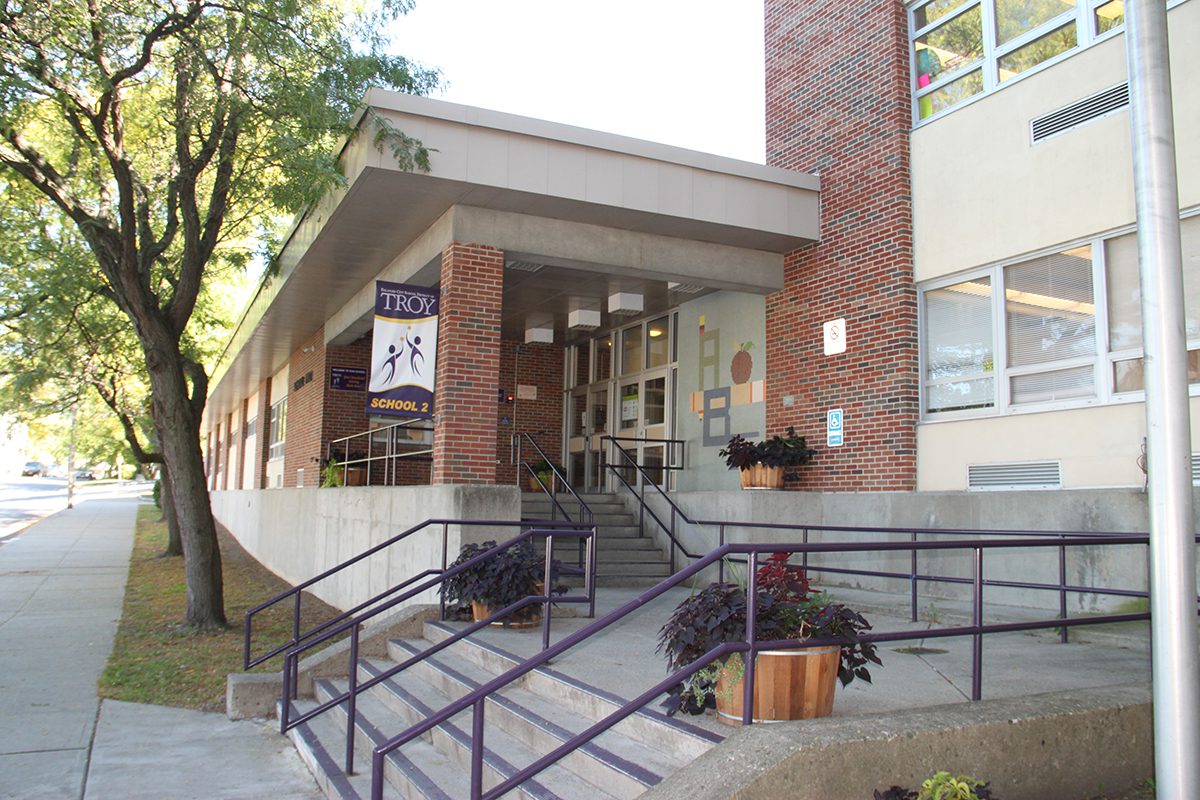 School 2
470 Tenth Street, Troy, NY 12180
Phone: (518) 328-5410
Fax (518) 271-5205
Principal: Natélege Turner-Hassell
Principal's Assistant: Lakime Meadows
Our Mission: To provide students with learning opportunities, which foster academic proficiency or higher; to model and expect strong character from all and to collectively own and celebrate the entire school community.