June Breakfast and Lunch Menus
Troy High School/Troy Middle School/ALP
Troy City School District announced an amendment to its policy for Troy area school children for serving (breakfast and/or lunch) under the Seamless Summer Option (SSO) of the National School Lunch Program for the 2021-2022 school year, which would allow for all children attending all Troy City Schools to be served meals at no charge. When there are delays or snow days menus are subject to change. Please see our Facebook page for changes.
---
TITAN
  The District has launched a new point-of-sale system on a platform called Titan. Any balance left on account will be transferred to Titan. There are three easy steps to starting your family Titan account.
Go to the Troy City School District-specific Titan Family Portal on any computer, tablet or mobile device – https://family.titank12.com/

Create a free account using your email address and create a password
Add funds securely to student accounts
For additional information, please contact the following person:
Susan Frank, Shared Food Service Program Specialist, Capital Region BOCES, 900 Watervliet Shaker Road, Albany, NY  12205 | (518) 464-5133 | susan.frank@neric.org
Food Services Main Office: (518) 328-5490
Federal Lunch Program: (518) 328-5005
Summer Food Programs
Per NYSED, meals can be provided to students until the last day of school which is June 17, 2020.  Summer food service will be provided by the Troy Boys and Girls Club and Rennselaer County.  Finalized details will be provided when available.
Nutritious free meals are available for children and teens 18 and younger at many locations throughout the nation throughout the summer while school is out of session. Please visit the USDA website to find a location near you, or text "Summer Meals" to 97779 or call 1-866-348-6479 to find a site nearby.
Please also see this list we compiled for area programs. 
The Rensselaer County Youth Department sponsors the Summer Lunch Program. 
Free meals for all Troy students
Troy City School District is participating in the Community Eligibility Program (CEP) which allows all students to receive meals and milk at no charge – regardless of household income.
Parents are asked to complete the lunch application form each year. This form also helps to determine eligibility for ADDITIONAL state and federal programs that may benefit your child. Please return this form to your building principal.
Nondiscrimination Statement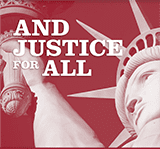 In accordance with federal civil rights law and U.S. Department of Agriculture (USDA) civil
rights regulations and policies, this institution is prohibited from discriminating on the basis of
race, color, national origin, sex (including gender identity and sexual orientation), disability, age,
or reprisal or retaliation for prior civil rights activity.
Program information may be made available in languages other than English. Persons with
disabilities who require alternative means of communication to obtain program information (e.g.,
Braille, large print, audiotape, American Sign Language), should contact the responsible state or
local agency that administers the program or USDA's TARGET Center at (202) 720-2600 (voice
and TTY) or contact USDA through the Federal Relay Service at (800) 877-8339.
To file a program discrimination complaint, a Complainant should complete a Form AD-3027,
USDA Program Discrimination Complaint Form which can be obtained online
at: https://www.usda.gov/sites/default/files/documents/USDA-OASCR P-Complaint-Form-0508-
0002-508-11-28-17Fax2Mail.pdf (link is external), from any USDA office, by calling (866) 632-
9992, or by writing a letter addressed to USDA. The letter must contain the complainant's name,
address, telephone number, and a written description of the alleged discriminatory action in
sufficient detail to inform the Assistant Secretary for Civil Rights (ASCR) about the nature and
date of an alleged civil rights violation. The completed AD-3027 form or letter must be
submitted to USDA by:
1. mail:
U.S. Department of Agriculture
Office of the Assistant Secretary for Civil Rights
1400 Independence Avenue, SW
Washington, D.C. 20250-9410; or
2. fax:
(833) 256-1665 or (202) 690-7442; or
3. email:
program.intake@usda.gov