Imran Abbasi, Assistant Supt. for Human Resources
Phone:  (518) 328-5047
Beverly McGuirk, Executive Secretary
Phone: (518) 328-5041
Michaela Burbank, HR Generalist
Phone:  (518) 328-5049
Jennifer Scott, HR Generalist
Phone:  (518) 328-5046
School 12
475 First Street
Troy NY 12180
Fax: (518) 271-5194
HumanResources@troycsd.org
Employees and Substitute Teachers & Teaching Assistants:
The following link or phone number can be used by: Employees to enter their absence(s) and Substitutes to pick up available jobs:
http://www.aesoponline.com or 1-800-942-3767
Aesop Help Desk:  518-479-6988 (For specific employee questions ONLY, not to be used to enter an absence)
We are currently accepting applications for substitute teachers, substitute nurses, substitute monitors, and substitute custodians.
PLEASE NOTE: In accordance with SAVE Legislation fingerprint-supported criminal background checks are required for ALL employees hired to work in the school district. NYS Dept. of Education charges are approximately $100.00 (payable by credit/debit card or money order) to process fingerprint applications provided by the school district.
Employment Opportunities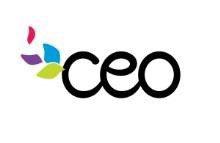 Do you have a passion for teaching young children?  If so, CEO's Early Childhood Program is seeking a NYS Certified Teacher for a Pre-Kindergarten classroom within the Troy City School District. If you are interested in applying, please visit the CEO Website ( https://www.ceoempowers.org/about/join-us/ )or click on the link below (CEO is Hiring!) for additional information.  For any assistance or questions, you may also contact the CEO Human Resources Office at 518-272-6012.
Policy of non-discrimination: The Board of Education is committed to ensuring human rights in the school district. The Board, its officers and employees, will not discriminate against any student, employee or applicant for employments on the basis of race, color, sex, national origin, creed or religion, marital status, disability or age. The school district will establish and maintain an atmosphere in which all children can develop attitudes and skills for effective, cooperative living. This policy of non-discrimination includes: access by students to educational programs, counseling services for students, course offerings and student activities, r058ecruitment and appointment of employees, and employment pay and benefits.