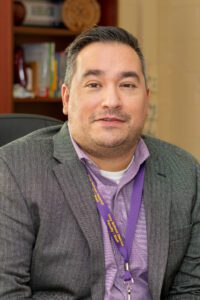 Imran Abbasi
Assistant Superintendent for Human Resources
475 First Street, Troy, NY 12180
Phone: (518) 328-5047
abbasii@troycsd.org
Imran Abbasi joined Troy City Schools on December 20, 2021 as the Assistant Superintendent for Human Resources. In this role, Mr. Abbasi oversees hiring and retention of all district faculty and staff.
Mr. Abbasi brings many years of experience in education to the district. He has previously served as a teacher in the Albany City School District and Bethlehem Central School District. He moved into school district administration as the principal at Voorheesville High School and Schalmont High School. Most recently, he was the Director of Social Studies, World Languages and ENL for the Niskayuna Central School District.
Mr. Abbasi was raised in Albany and graduated from Albany High School. He says his experiences led him to appreciate city schools and their unique advantages and challenges.