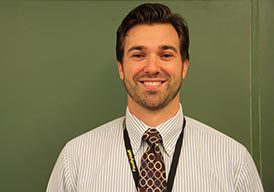 Adam Hotaling, Assistant Superintendent for Business
518-328-5005 | businessoffice@troycsd.org
Adam Hotaling began his role as Assistant Superintendent for Business in September 2015. Prior to his work at Troy CSD, he worked at Questar III BOCES as a State Aid Specialist and at Capital Region BOCES as Treasurer and Financial Analyst. He has served as the Treasurer at Cohoes CSD as well as the City of Cohoes.
Adam holds a SDBL Certificate and M.S. of Education Administration from SUNY Albany, and a B.S. in Physiology and Neurobiology from the University of Connecticut.
He is happily married with two children.