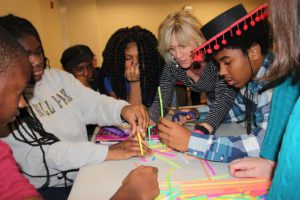 3D Printing has quickly become the must-have technology for so many industries including engineering, design, entertainment and even education.
On Friday, October 28, Troy Middle School students learned the reasons for this and also participated in a hands-on activity to increase their interest in the technology.
According to PC University Account Manager Francesca McCaren, the presenter for the day, 3D printing is a less expensive alternative to other technologies offering a wider range of options for design. In addition, the material used in many cases is a type of corn syrup, making the end product nontoxic.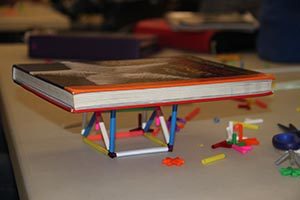 "We're trying to give the kids an understanding of the technology so that when they enter the workforce, where 3D printing is used everywhere, they will have a leg up over the competition when interviewing for a job," said McCaren.
Students had the opportunity to see a Makerbot 3D printer in action. They also participated in a hands-on project requiring them to create 3D structure out of straws and 3D printed materials. This structure had to then support the weight of a 2D object, a textbook in this case.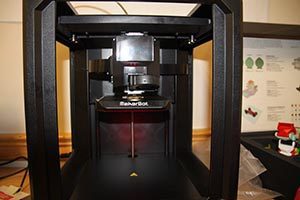 The District currently has five 3D printers; four in the high school and a fifth was recently installed in the Troy Middle School Library.