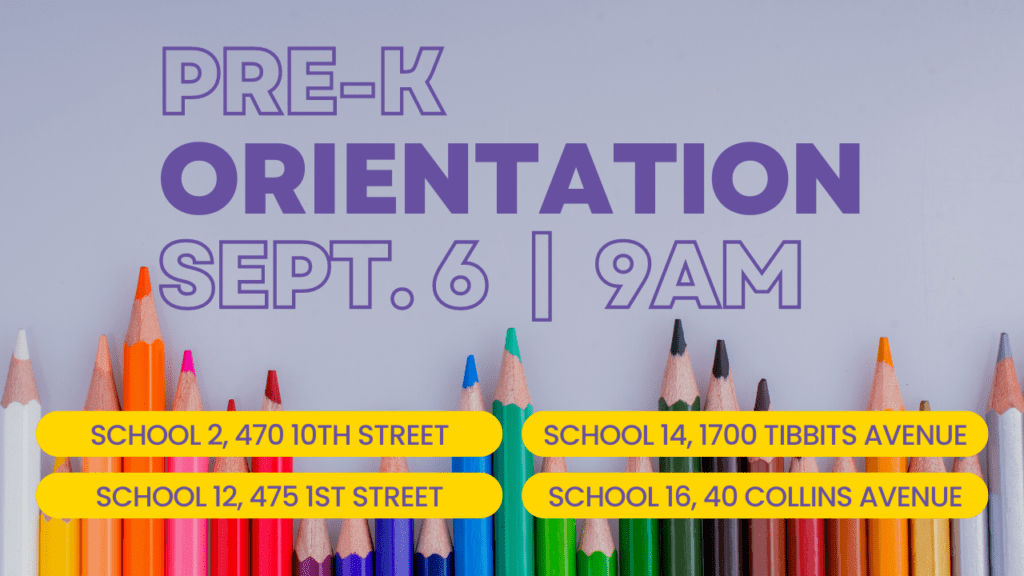 Pre-K orientation for the 2022-2023 school year is scheduled for Tuesday, September 6 at 9:00 a.m. at your elementary school (School 2, 12, 14 and 16). Please attend the session at the school your child will be attending.
Being at orientation will allow you and your child to visit their classroom, meet their teacher and some of their new classmates. Time will also be provided to complete any necessary paperwork and ask any questions that you may have.
We look forward to seeing you on Tuesday, September 6!