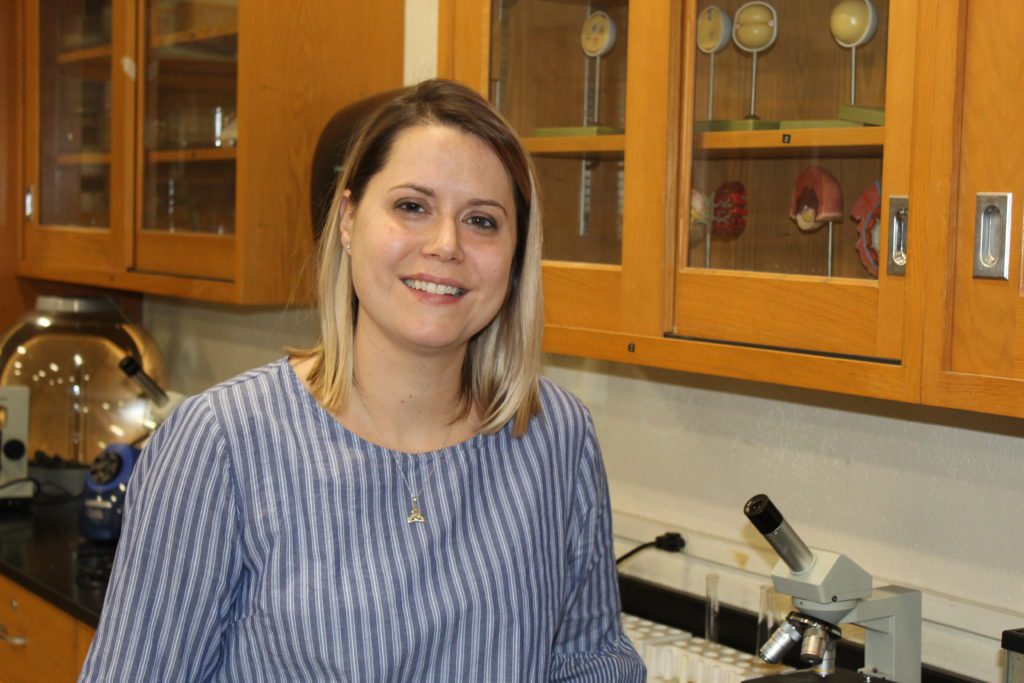 Meghan Spring is the most recent Troy High School science teacher to be welcomed to the New York State Master Teacher program. She is the fourth teacher from the District to earn this prestigious designation.
The program recognizes exceptional teachers for their dedication to providing the most innovative STEM education to their students, their commitment to professional growth and their enthusiasm for sharing their successful practices with colleagues in their schools and districts.
Spring teaches Honors Living Environment, Forensic Science and Living Environment in the Pathways in Technology Early College High School (P-TECH) Program at Troy High School. She is also a co-advisor for their National Honor Society and a tutor and mentor in the Capital Region Sponsor-A-Scholar Program.  She has been at Troy High School for her entire 15-year career.
Master Teachers attend regular cohort meetings and participate in and lead professional development activities throughout the year. Teachers who make a commitment to mentor other teachers will receive $15,000 annually over four years.
The Master Teacher program is a way for experienced STEM teachers to share their knowledge with new teachers. They also go through an extensive application and interview process. The process includes a content area test, written essays and a presentation.
Spring has two children, a 3.5-year-old son and a 1-year-old daughter. Her son was born with a rare medical condition which has required him to have a liver transplant. She often uses his medical journey as an example and application in the classroom.
"I am looking forward to the extra professional development opportunities to keep me updated in the curriculum and provide the best for my students," said Spring. "I love sharing real-world examples with kids who 'don't like science' and giving them hands-on experiences."
Recently, she participated in the Pre-College Teachers Training Program in Stem Cell Biology & Bioengineering at Rensselaer Polytechnic Institute.  Here she researched therapeutic treatments and methods of growing livers in laboratories for patients needed organ transplants.
Principal Joseph Mariano said the news of Spring's designation comes as no surprise to him.
"She's an extremely hard worker and lifelong worker," said Mariano. "It's great that we have yet another Master Teacher at Troy High School. The more educated our staff can be on the art and science of teaching, the better opportunities we can provide to our students."
Other teachers from Troy High School who received the Master Teacher designation include Kim Bruton, Justin Haviland and Laura Tedesco.