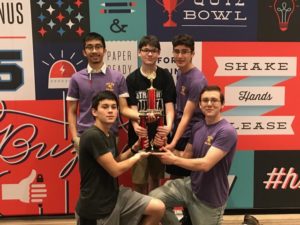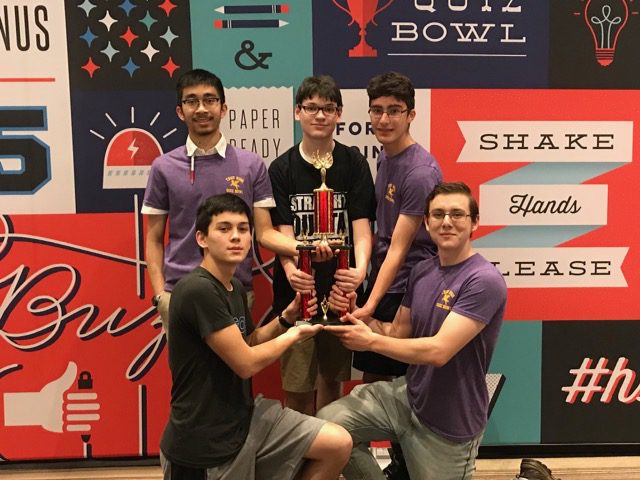 For a second year in a row, the Troy High School Quiz Bowl (Masterminds) Team competed in the National Academic Quiz Tournament (NAQT) in Atlanta, GA over Memorial Day weekend. The team of five came in 12th Place out of 336 teams. One player, senior Alex Pyle, came in 4th out of 1,602 players for individual scores.
Teams qualify for the High School tournament by their performance at regular-season tournaments using questions supplied by NAQT. The Troy High School team has been undefeated in local tournaments.
Team member Alex Borca-Tasciuc said their success was due to the team's ability to work together and their strengthening bond over the past few years. Additionally, he praised their unofficial team captain, Alex Pyle, for his leadership.
"He motivated us, inspired us, pushed us to be better and taught us to be passionate about the pursuit of knowledge," said Borca-Tasciuc."He was the greatest captain we could ask for and it saddens us that he has to leave this year, but he prepared for this and instilled in us a motivation and a passion for the game so that we may succeed without his direct guidance. He taught us how to become better players and we thank him for all of his wonderful contributions to the Troy High Quiz Bowl team."