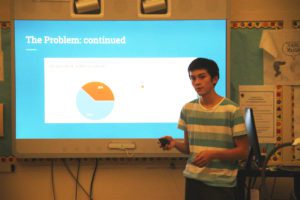 Sophomores in the Troy Riverfront P-TECH program recently flexed their persuasive public speaking skills in a combined math and ELA project about filtered water bottle stations in Troy High School.
Working in teams, students conducted research on cost, health benefits, environmental factors and more to create an argument to support or oppose the idea. They surveyed their peers to collect statistical data on their opinions and perceptions.
Danielle Whittington and her team members focused on health as a means of arguing for the stations.
"We found that students are not drinking as much water as recommended and dehydration can cause memory loss and fatigue which could impact test taking and student achievement," she said.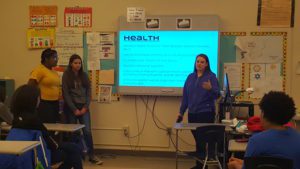 Students also looked some of the potentially negative factors including the high price of installation and maintenance.