As we become aware of positive cases, we will alert members of our community via the daily report to the Department of Health, as well as a summary posted on our COVID-19 Report Card page. New in 2021-2022, we will not email all parents every time there is a reported case. Should any of our students or staff test positive, we will contact affected parents/guardians of that building directly. If you have not been contacted, no further action is needed on your part.
COVID-19 Point of Care Consent Form
Beginning February 1st, we will offer point-of-care testing in our nurse's offices for students who present COVID symptoms during the school day. This testing will only be conducted for students with parent/guardian consent on file.
Please fill out the short Google Form below  to provide the district's licensed medical professionals with consent to test your child for COVID-19 infection.
While we are prepared to offer COVID testing for students who become symptomatic at school, under no circumstances should you send a symptomatic student to school to be tested. If your child is symptomatic before coming to school, you must seek medical care and testing from your physician as recommended. Should your child be given a point-of-care test at school, you will be contacted directly from the school regardless of the test result.
---
Reopening Presentation – presented at the September 1 Board of Education Meeting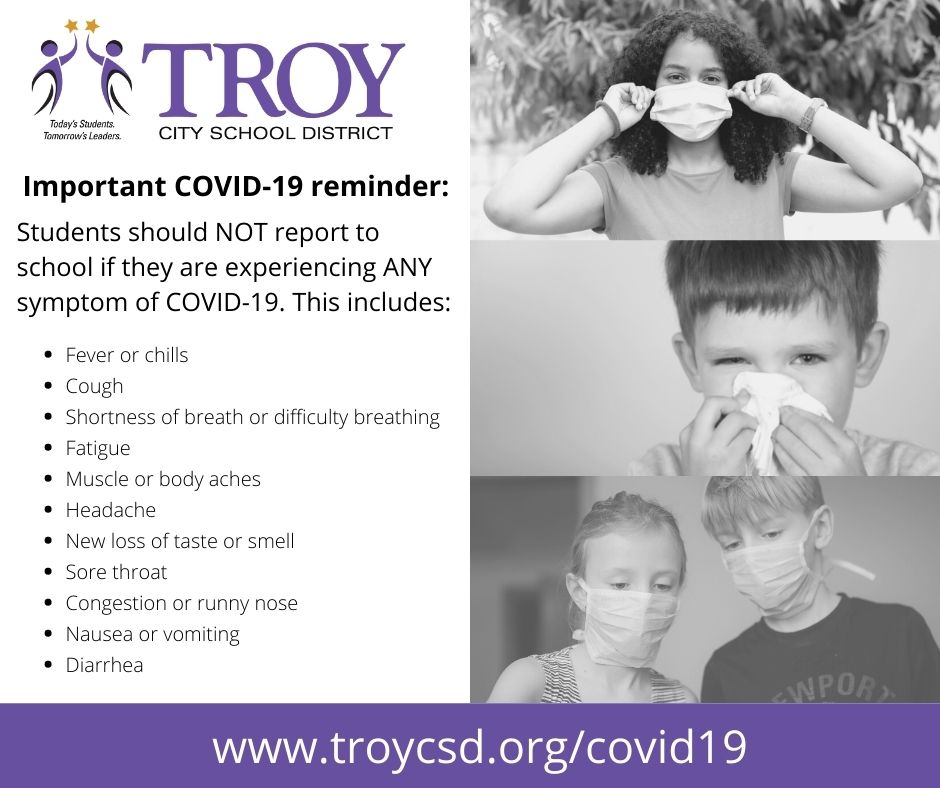 Troy CSD 2021-2022 COVID-19 Plan
2021-2022 Reopening Plan      | Arabic | Spanish
Other Resources