The School Board election will be held on May 16 to elect three members of the Board of Education as follows:  three members to three-year terms commencing on July 1, 2023 and expiring on June 30, 2026.  Three candidates receiving the largest number of votes cast will be elected to three-year terms.
Board Candidate Biographies
Candidates appear below in the order in which they will appear on the ballot.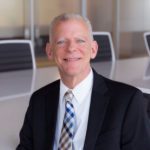 Thomas Mayo
Incumbent, Thomas Mayo, has been an active District board member since 2005. Mr. Mayo previously served as board president, vice president and parliamentarian. He has also served as a committee chair on the board over the years. Mr. Mayo is employed by Sunmark Credit Union and has been in the banking industry for 39 years. He is a former member of the Troy Booster Club and School 18's PTA. Mr. Mayo is the proud father of two children; a daughter who graduated from Troy High School with Honors in 2016 and a son who also graduated with Honors in 2020.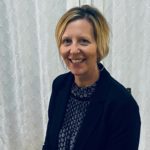 Diana Heckman
Incumbent, Diana Heckman, has a Bachelor's degree in Biology from The College of St. Rose and a Master's degree in Public Administration from Marist College. For the past 26 years, she has been an employee of the New York State Police Forensic Investigation Center as a Forensic Scientist. Mrs. Heckman has served on the Equity Committee for the Troy City School District for the past two years. Mrs. Heckman is passionate about ensuring that all students have a positive experience and receive a high-quality education. Her top issues include building upon past success and helping the district grow; maintaining high-quality programs; equity for every student; and providing support for faculty and staff. Mrs. Heckman resides in Troy with her husband, a school administrator for the Schalmont School District, and their two sons, who are in 6th and 8th grades at Troy Middle School.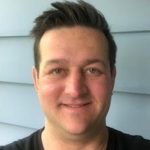 Nathanael Wootten
Mr. Wootten is seeking his first term as a District board member. He has an Associate of Applied Science degree for Golf Course Management from SUNY Delhi as well as a Bachelor of Professional Studies degree from SUNY IT. Over the past four years, Mr. Wootten has served on the Board's Citizens Advisory Committee during budget planning. Mr. Wootten has been employed by The Hartford Insurance Company for the past 20 years, where he is currently a Director. He has been a Cub Scout den leader for the past four years and also volunteers with his daughter's Girl Scout troop. Mr. Wootten enjoys spending time with his three children, who have attended School 14, Troy Middle School and Troy High School.