Live stream for during the ballot counting process:  https://stream.meet.google.com/stream/03a78319-8186-43c3-9095-ea376561e980
You may need to log in with the following credentials:
Username:  meet@troycsd.org
Password:  JuneMeet
Six candidates are running for three seats on the Troy City School District's Board of Education on June 9, 2020. The three candidates will be elected to three-year terms commencing on July 1, 2020 and expiring on June 30, 2023.  The public is invited to livestream the "Meet the Candidates" on Thursday, May 28, at 6:00pm. 
ROSEMARY COLES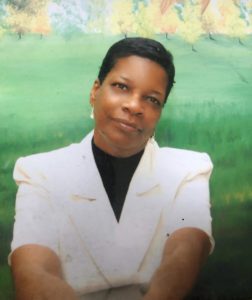 Rosemary Coles was born and raised in the City of Troy and graduated from the Troy City School District.  She has worked for the Young World Daycare Center, YWCA Daycare Center, CEO daycare, summer enrichment programs for the Troy City School District and worked as a Teaching Assistant for 20 years in the Troy City School District.  Mrs. Coles is the President and Founder of Isn't She Lovely Productions, and spends the summer providing free childcare to families that are in need.  She is an active member of the Troy Branch of the NAACP, and has served on the board of Weed & Seed community programs.  She has also worked in Troy's Community Summer Camp program securing scholarships from organizations to provide new and different camp experiences for the children of North Central. Mrs. Coles is happily married to her husband of 35 years, Roger. They have five children Rachelle, Sidney, Whitney, Courtney (CJ), McKenzie and an adopted daughter, Shanovia. All attended the Troy City Schools for their elementary and high school education, except McKenzie attended Maginn for high school.
DEBRA GARRETT
Debra Garrett holds an A.A.S. in Medical Administration and anticipated to have a B.S. in Health Science in Fall 2020.  She currently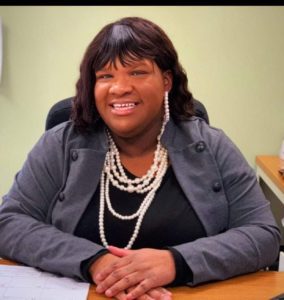 works at the NYS Comptroller's office and at TRIP as a community capacity builder.  Ms. Garrett has also held positions with CEO and St. Peter's Partners in the past.  She currently serves on boards for the Troy Drug Free Coalition, the Ark After School and the Oakwood Community Center.  Ms. Garrett volunteers in many local organizations throughout Troy including School 2 and Troy Prep.  She previously served on the Troy City Council for District 2 and loved helping the community.  Ms. Garrett founded, Shades of Cocoa, a group empowering black and brown young girls.  She also created the Parent Speak Advocate organization to support parents with school policy.  Ms. Garrett resides in Troy with her husband, LT, and their four children who all attend Troy Prep. 
CAROL HARVIN (INCUMBENT)
Incumbent, Carol Harvin, has been serving as a District board member since 1998.  She has previously served as vice president,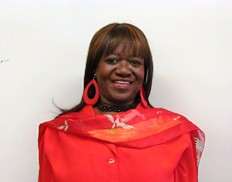 parliamentarian and chair of the transportation, diversity and finance committees.  Mrs. Harvin formerly served on the District's P-Tech Grant Committee.  She is currently President of the Veteran of Foreign Wars Post Auxiliary 729, a Worthy Matron of the International Eastern Stars, and serves as a Trustee for the Elmwood Hill Cemetery.  Mrs. Harvin holds many positions at the New Hope Missionary Baptist Church; Sunday School Superintendent; President of the Usher ministry; and Sunday School Teacher of the young people department.  She is a member of the Empire Baptist Convention, Inc. for the Capital District area as Vice President for the ushers auxiliary.  Mrs. Harvin was the past president of the Hudson River Frontier Missionary Baptist Association, and active clergy for the inmates of the Columbia County Prison.  She is also a member of the Osgood Neighborhood Watch Committee.  She has held positions with Hudson River Frontier Missionary Baptist Association, the Mayor's City Charter Revision Commission and the Troy Zoning Board.  Mrs. Harvin has been employed by New York State for 44 years.  Mrs. Harvin is a graduate of the Troy City Schools and is the proud grandmother of a current Troy City Schools student. 
DIANA HECKMAN
Diana Heckman has a Bachelor's degree in Biology from The College of St. Rose and a Master's degree in Public Administration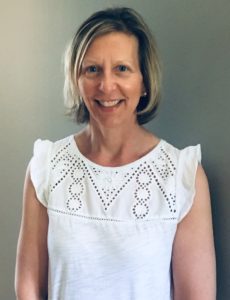 from Marist College.  For the past 23 years, she has been an employee of the New York State Police Forensic Investigation Center as a Forensic Scientist.  Mrs. Heckman is an active member of the Carroll Hill School PTO and has served on the Citizen's Advisory Committee for the Troy City School District for the past two years.  Mrs. Heckman is passionate about ensuring that all students have a positive experience and receive a high quality education.  Her top issues include building upon past success and helping the district continue to grow; maintaining high quality programs; equity for every student; and providing support for all faculty and staff.  Mrs. Heckman resides in Troy with her husband, a school administrator for Shenendehowa School District, and their two sons who are in 3rd and 5th grades at Carroll Hill School.


THOMAS MAYO (INCUMBENT) 
Incumbent, Tom Mayo, has been an active District board member since 2005.   Mr. Mayo is the current board president and past vice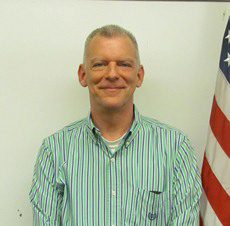 president and parliamentarian.  He has also served as committee chair on the board over the years.  Mr. Mayo is employed by Pioneer Bank and has been in the banking industry for 36 years.  He is a former member of the Troy Booster Club and School 18's PTA.   Mr. Mayo is the proud father of two children; a daughter who graduated from Troy High School with Honors and a son who is a current Honors Senior at Troy High School.

CATHERINE STOCKTON
Catherine Stockton is a graduate of Lansingburgh schools, has a degree in History from SUNY Geneseo and a Masters in Education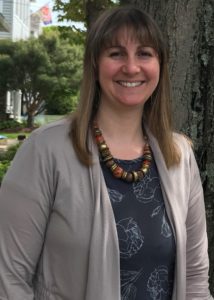 from the College of Saint Rose.  She is a current Lansingburgh Central Schools teacher, where she has taught social studies for the past 13 years.  Mrs. Stockton is a member of the LTWCC church in Latham and active in the children's ministry.  She is also a youth soccer coach for the Brunswick Soccer Club and also a member of the School 18 PTA.  Mrs. Stockton grew up in Troy, and has resided in the Sycaway neighborhood for the past 11 years with her husband, Timothy, and their three children.  Her 5 year old daughter attended UPK at Sacred Heart and her 7 year old son attends School 18.