For general Board of Education election information, click here.
Three Board of Education incumbents will run unopposed for three open positions on May 16.   Tom Mayo, Carol Harvin and Bill Strang will seek  3-year terms effective July 1, 2017 through June 30, 2020.    The public is invited to attend a "Town Hall" meeting at 6:30 p.m. on Tuesday, May 9 to meet the candidates and learn about the 2017-18 school budget and capital reserve proposition.   The Town Hall meeting will be held at the Troy Middle School on 1976 Burdett Avenue.
Carol Harvin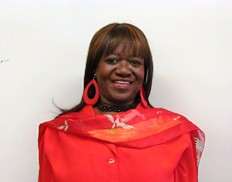 Incumbent Carol Harvin has been a board member since 1998.  She previously served as vice president, parliamentarian, and chair of the transportation, diversity and finance committees. Mrs. Harvin formerly served on the District's P-Tech Grant Committee and she is a current member of the Troy Booster Club. She is currently President of the Auxiliary 729 of the Veterans of Foreign Wars and serves as a Trustee for the Elmwood Hill Cemetery.
She has held positions with International Free and Accepted Eastern Stars, Hudson River Frontier Missionary Baptist Association, Mayor's City Charter Revision Commission and Troy Zoning Board. Mrs. Harvin is a graduate of Troy City Schools. She is employed by New York State for almost 40 years.  She and her husband have one child and two granddaughters.
 Tom Mayo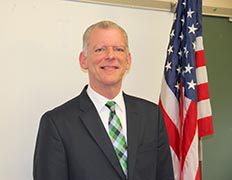 Incumbent Tom Mayo has been a board member since 2005. Mr. Mayo is the current vice president and past president and parliamentarian.  He is employed by Pioneer Bank and has been in the banking industry for 33 years. He is a former member of the Troy Booster Club and School 18's PTA. Mr. Mayo is the father of two children; one child is a 2016 honor graduate of Troy High School and the other is a freshman honor student at Troy high School.
Bill Strang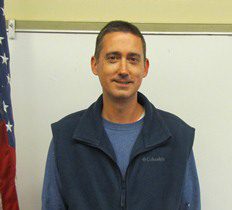 Incumbent Bill Strang has been a board member since 2011.Mr. Strang is a graduate of Troy City Schools and has an engineering degree and master's degree in teaching.   His employment experience includes positions as a math teacher and quality engineer. Mr. Strang is a member of School 18's PTA and volunteers as a soccer coach. Mr. Strang and his wife have four children who are students in the Troy City School District.
BOE Election, Budget and Capital Reserve Vote Tuesday, May 16
Poll Hours: 7:30 a.m. to 8 p.m
Locations: Schools 2, 12, 14, 16, 18 and CHS