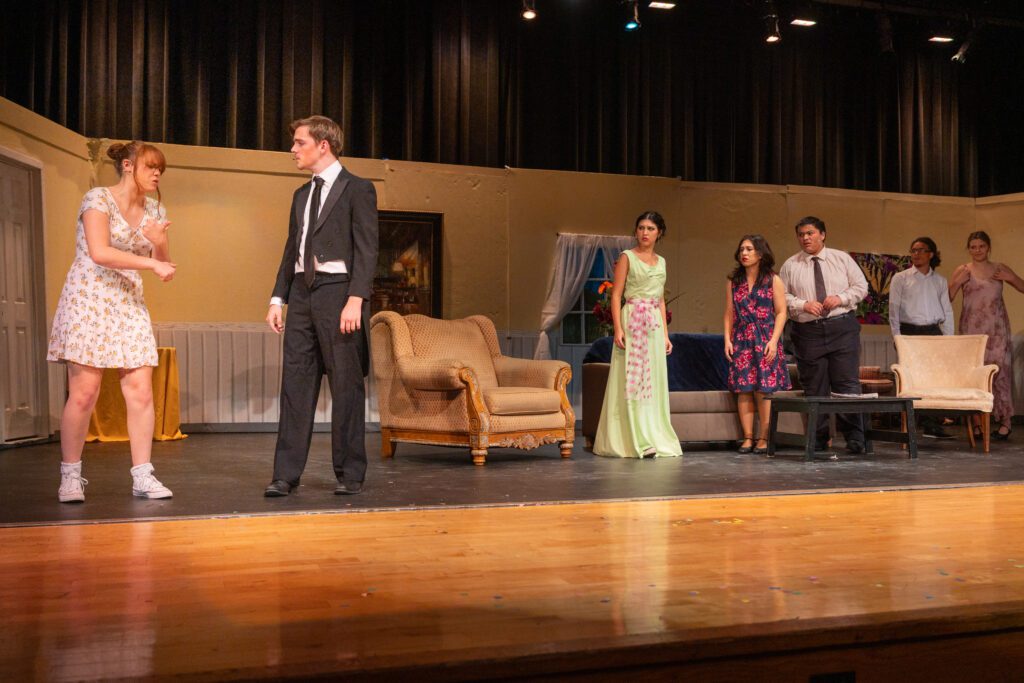 You're invited to join us for the Troy High School Drama Club's production of Altar-Egos by Pat Cook. There are two performances – Friday, November 3, and Saturday, November 4 at 7:30 p.m.
Tickets are available at the door – $10 for adults and $5 for students. The first 20 Troy High Students at each performance (with student ID) will have their tickets paid for by the Troy Booster Club.
Come see our talented student performers for a night of laughs and fun!
From the publisher's website:
"All we want is a simple wedding," agree Mark and Colleen as they get engaged. And their simple wedding stays simple, for about two minutes. Then the families get involved. There's the McMasters, who think the Frobishers are a bunch of snooty dudes, and the Frobishers, who picture the McMasters as a crowd of hillbillies. The bride's father keeps offering the soon-to-be-wed couple thousands of dollars to elope, "No questions asked!" The bride's mother decides to call in her sister, who is a sweet, lovely woman, until she becomes "The Coordinator, " a drill sergeant! The groom needs a best man so he enlists his uncle Josh, who's an old hippie. The bride's kid sister can't wait for the wedding, either, since she gets the bride's old room, if she can talk Dad out of it, who wants it for a den, if he can talk Mom out of it, who wants it for a quilting room. The two mothers are literally dueling over the rehearsal dinner seating chart while the bride and groom wonder where it all went wrong. Throw into this mix football referees, tailors, circus ringmasters, caterers and even an interpreter and you get just some of the "Altar Egos."