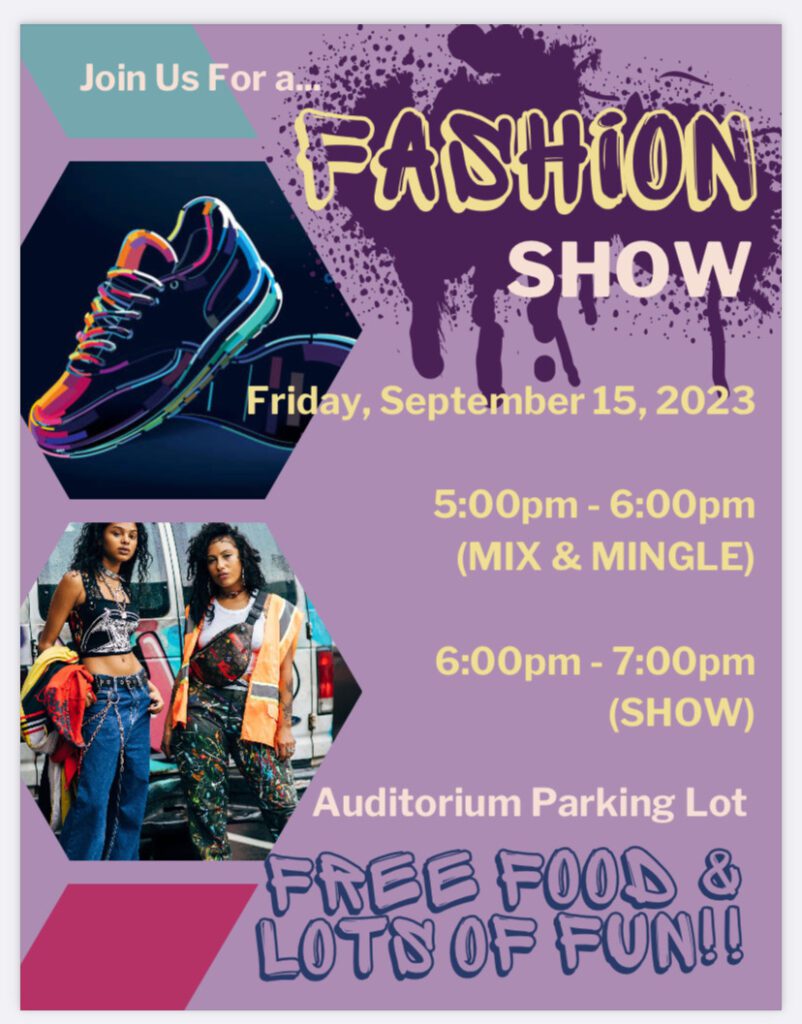 Join us at TMS on Friday evening for a Back-to-School Fashion Show from 5:00 – 7:00 p.m. in the auditorium parking lot.
We'll have several students and faculty walk the runway with their best outfits to show how they dress their best at TMS and offer a time for staff and families to mingle.
After the fashion show – head up to the football field for the Varsity Football Home Opener against South Glens Falls! Kickoff is at 7pm.