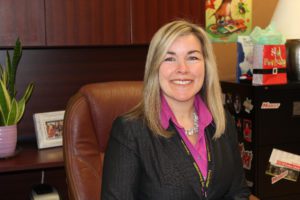 The U.S. Department of State and the J. William Fulbright Foreign Scholarship Board have announced that Troy City School District Assistant Superintendent of Curriculum and Instruction Dr. Donna Watson has been offered a Fulbright Leaders for Global Schools Program grant.
Dr. Watson is one of 20 U.S. citizens who will travel abroad through the Fulbright Leaders for Global Schools in 2020-2021. Recipients of Fulbright grants are selected on the basis of academic and professional achievement, as well as demonstrated leadership potential.
Dr. Watson will travel to Finland for 10 days in March for an immersive look at the country's public schools. Finland's education system is considered to be one of the best in the world.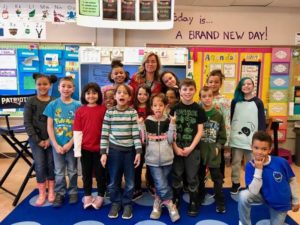 "It is such an incredible honor to have been chosen to receive a Fulbright Fellowship to study educational practices in Finland," said Dr. Watson. "I'm looking forward to learning as much as possible about their education system while collaborating with global leaders to generate new ideas and possibilities for addressing contemporary issues in education around the world."
Dr. Watson said the Troy City School District encourages observations of other classrooms, area schools, and schools across the country.
"I am so fortunate to work in the Troy City School District where there is an intense commitment to our personal and professional growth. We frequently observe other's innovative and highly effective practices. Having the opportunity to spend time studying the practices in Finland that consistently produce some of the highest achieving and happiest graduates in the world, to me, is the ultimate scouting mission."
The Fulbright Program is the flagship international educational exchange program sponsored by the U.S. government and is designed to build relations between the people of the United States and the people of other countries that are needed to solve global challenges. The Fulbright Program is funded through an annual appropriation made by the U.S. Congress to the U.S. Department of State. Participating governments and host institutions, corporations, and foundations around the world also provide direct and indirect support to the Program, which operates in over 160 countries worldwide.
Since its inception in 1946, the Fulbright Program has provided more than 380,000 students, scholars, teachers, artists, professionals and scientists the opportunity to study, teach, conduct research, exchange ideas, and contribute to finding solutions to shared international concerns.
Fulbrighters address critical global challenges in all fields, while building relationships, knowledge, and leadership in support of the United States' long-term interests. Fulbright alumni have achieved distinction in many areas, including 59 who have been awarded the Nobel Prize, 84 who have received Pulitzer Prizes, and 37 who have served as a head of state or government.
The Fulbright Leaders for Global Schools Program sends cohorts of K–12 school and district administrators to Finland and Singapore for an intensive program (approximately 10 days in length) to learn about best educational practices to enhance students' learning and prepare them for careers and citizenship in a global economy.