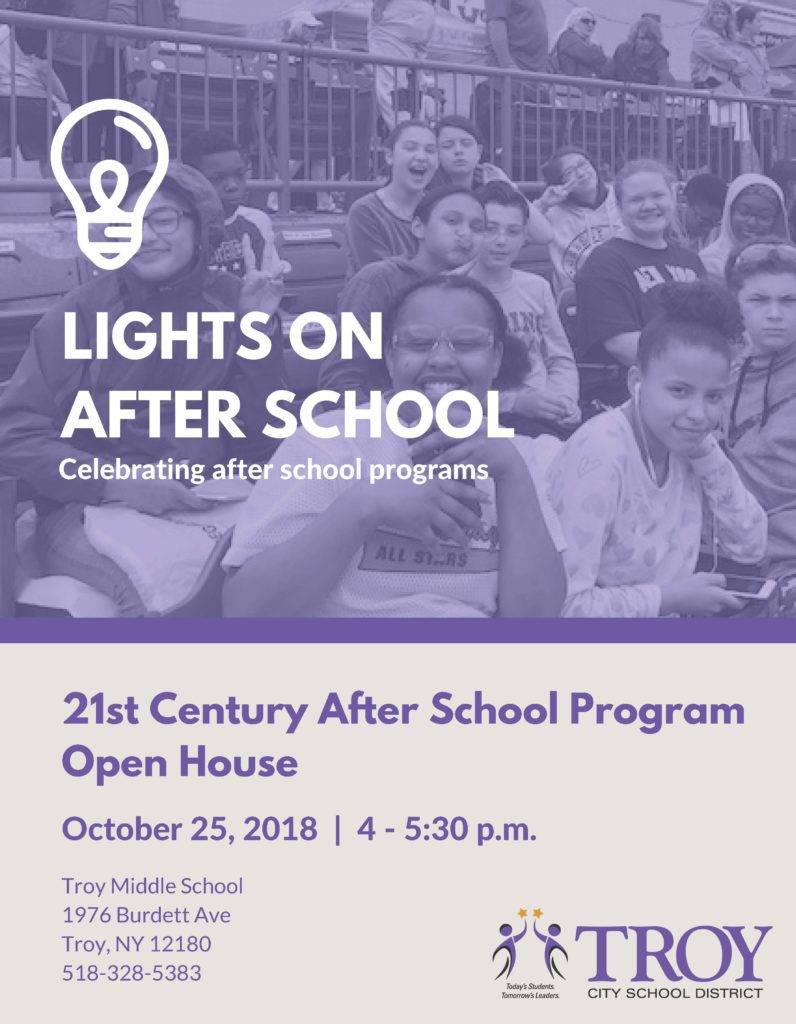 About 
Lights
on
 After School:
Launched in October 2000, 
Lights
On
 Afterschool is the only nationwide event celebrating afterschool programs and their important role in the lives of children, families and communities.   The event is a movement to support after school programs and push for continued funding for our kids to continue receiving the services that they so desperately need. 
http://www.afterschoolalliance.org/loa.cfm
About 21st Century After School Program:
This program supports the creation of community learning centers that provide academic enrichment opportunities during non-school hours for children, particularly students who attend high-poverty schools. The program helps students meet state and local student standards in core academic subjects, such as reading and math; offers students a broad array of enrichment activities that can complement their regular academic programs; and offers literacy and other educational services to the families of participating children. 
http://www.troycsd.org/programs/21st-century-after-school-program/
 At Troy CSD, the 21st Century After School Program supports more than 600 students in Grades 5-8.