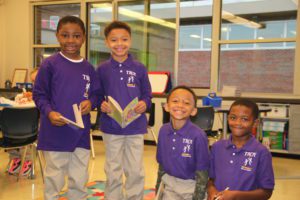 REACH Educational Solutions recently recognized Troy School 2 with the DTSDE Award for Intellectually and Physically Safe Environment:  Achieving Excellence in the DTSDE Statement of Practices 4.4 and Tenet 5.
In 2012 New York State Education Department (NYSED) created and began implementing the Diagnostic Tool for School and District Effectiveness (DTSDE), a school and district review process designated to garner information about the common practices and strategies employed in schools with a NYSED accountability status.
School 2 was awarded for its purposeful practices to provide students with an environment that encourages high levels of engagement; specifically for the implementation of the C.H.A.M.P.S. protocol with a high level of fidelity has led to students engaged in learning via whole-class instruction, small group instruction and individual supports in environments that address their academic and socio-emotional needs.
On February 18, 2018 the DTSDE Award was presented at the REACH Whole School Reform Conference in Nashville.  The special awards dinner was held to recognize educators who have made notable advancements in academic and socio-emotional areas that positively impact the quality of students' educational experiences.