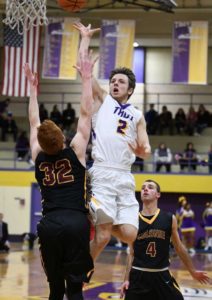 Please join us at Troy High School on Tuesday, January 31, for a Coaches vs. Cancer game to support the American Cancer Society in the fight against cancer.
These are Suburban Council league games vs. Shaker High School.
4 p.m. – Freshman
5:30 p.m. – JV
7 p.m. – Varsity
The cost admission is $3 for adults and non students and $1 for students of the Troy City School District. Additional donations during the JV and Varsity games will go directly to Coaches vs. Cancer.