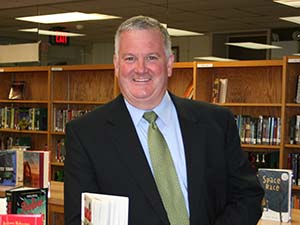 The Troy CSD community is saddened to hear of the sudden death of Schodack CSD Superintendent Bob Horan. We would like to send our deepest condolences to Bob's family and to the entire Schodack CSD community.
"Bob was a great leader and a great person who will be missed by all," said Troy CSD Superintendent John Carmello.
Troy CSD Assistant Superintendent for Curriculum and Instruction Dr. Donna Watson worked with Bob for many years in Schodack.
"He was a true visionary who inspired everyone around him to do their best work. He kept the students at the heart of every single decision, and his work ethic was unparalleled. He had an enormous heart and would do anything he could to help anyone who needed it. You only had to meet Bob once to know what a truly special human being he was. I will miss my dear friend," said Watson.
See additional coverage from the Times Union.