The Troy City School District is pleased to announce that we will begin using the Raptor Technologies Visitor Management System in all of our schools to strengthen the security for our students and faculty. We will begin rolling out the technology in our schools after Winter Break. Upon entering a district building, visitors will be asked to present an ID. The Raptor system will check to ensure that registered sexual offenders are not entering our school campuses without our knowledge.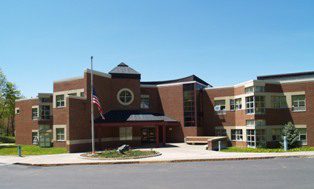 School 14
1700 Tibbits Avenue, Troy, NY 12180
Phone: (518) 328-5801
Fax (518) 274-0371
Principal: Karen Cloutier
Assistant Principal: David Rossi
At School 14 our staff is committed to providing your child with enriching, rewarding, and exciting learning opportunities.  We pride ourselves on being a safe, nurturing environment where children can reach their full academic potential and prepare to be a contributing future member of society.