After learning of an alleged testing impropriety involving four students​ at School 14, the District conducted a thorough investigation and
​reported the incident to NYSED, as required. We are very proud of the progress we are making in the Troy School District,​ and this isolated incident involving a substitute teacher​ should not distract from how hard everyone is working in all of our buildings.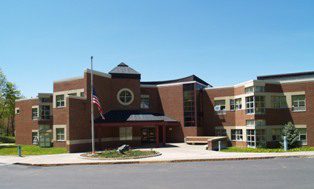 School 14
1700 Tibbits Avenue, Troy, NY 12180
Phone: (518) 328-5801
Fax (518) 274-0371
Principal: Karen Cloutier
Principal's Assistant: Lamont Garland
At School 14 our staff is committed to providing your child with enriching, rewarding, and exciting learning opportunities.  We pride ourselves on being a safe, nurturing environment where children can reach their full academic potential and prepare to be a contributing future member of society.