School 14 will be holding not one but TWO Car Parades to show all of you how much we miss and we care about you. We would love to see you holding signs and waving to us as we drive around your neighborhood. Because of the limit of staff cars we can have in our parade, we will have one parade with Grades K-2 staff on Wednesday, April 8, beginning at 1:30 p.m. The second parade, with Grades 3-5 staff, will be on Thursday, April 16, at 11 a.m.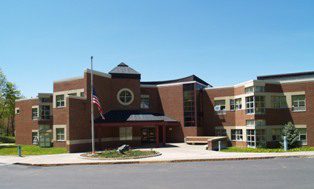 School 14
1700 Tibbits Avenue, Troy, NY 12180
Phone: (518) 328-5801
Fax (518) 274-0371
Principal: Karen Cloutier
Assistant Principal: David Rossi
At School 14 our staff is committed to providing your child with enriching, rewarding, and exciting learning opportunities.  We pride ourselves on being a safe, nurturing environment where children can reach their full academic potential and prepare to be a contributing future member of society.