There will be no in-person instruction in summer 2020 with the exception of our ESY Program. 
Please be advised that this situation is fluid and ever-evolving. We are making decisions with the information we have at this time.  This information will be updated frequently. Please continue to check back for the most current information.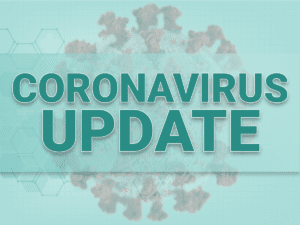 July 9, 2020 Update
We would like to provide our school community with an update on reopening in September.
We have been discussing the different scenarios (in-person, remote, and hybrid), and the additional resources and other health and safety protocols that would be required in each scenario.  As you know, we have not received final guidance on reopening from the State. However, Governor Cuomo indicated yesterday that this guidance will be released on July 13.  Reopening plans from every school district, including ours, will be due to the State by July 31 and the Governor will make a decision regarding the reopening of schools during the week of August 1. We will continue to work tirelessly to finalize a reopening plan that ensures a high-quality education delivered in a way that also ensures the safety of our students and staff.  We ask for your patience as we work through this process.
Thank you to the parents and guardians who have completed the survey we sent out last week.  Your opinion is important to us, so if you have still not completed the survey, please do so by this Friday, July 10.  We will use all the feedback as a guide as we develop our district plan.
Take the parent survey now.
May 29, 2020 Update
Because we lost spring break and Good Friday due to the COVID-19 closure, we will be ending the year earlier than originally planned. The last day for students and instruction will be Wednesday, June 17. The last day for teachers will be Thursday, June 18.
May 21, 2020 Update
Per Governor Cuomo, schools will no re-open for in-person summer school, but may do virtual instruction for those in need. The State will issue guidance for fall reopening in June and schools will provide plans to the state for approval.
May 1, 2020 Update
All schools in New York State will remain closed for the rest of the academic school year as announced today by Governor Andrew Cuomo. Any decision regarding summer school will be made by May 15.
We understand how disappointing this news is to so many of you, especially to our seniors. Please know that we have not forgotten about Class Night, Sports Night, and, most importantly, Graduation. We are currently making plans that will allow us to recognize our students on their well-deserved achievements. We will update everyone as soon as those plans are finalized.
April 16, 2020 Update
Today, the Governor announced that schools will remain closed until at least May 15.
April 6, 2020 Update
Today, the Governor announced that schools will remain closed until at least April 29.  The Board of Regents also announced today that this year's Regents exams have been canceled due to the COVID-19 pandemic. Guidance regarding this decision is supposed to be released tomorrow.  We will provide more information once that guidance is received. We thank you for your continued support and patience during this time.
Messages from the Superintendent
April 16, 2020 letter to families 
April 1, 2020 Statement regarding Spring Recess
March 26, 2020, Superintendent John Carmello addresses community – YouTube 
March 15, 2020 letter to families
March 12, 2020 letter to families
March 4, 2020 letter to families
Frequently Asked Questions
Please consult this list of FAQs regarding schedule changes, NYSED requirements, food service information and events.
Meals
We will not be providing meals during the summer. For information about meals through the Boys and Girls Clubs and other area organizations, please visit our Summer Food Access webpage. 
Childcare Resources
The Capital District YMCA has extended care to cover "essential" workers. The school-age childcare offers new locations, a daily rate, and financial assistance. Visit our Childcare Resources page for additional information. 
Food and Community Resources
Please check this list for resources from Troy and the surrounding areas in regards to meals and other services. 
Learning
With the exception of our ESY Program, there will be no-in person summer instruction this year. Please visit our elementary summer school page and our secondary summer school page to learn about our online Summer Surge Programs.
Teachers have used the March 16 Professional Development day to work in grade-level teams and departments to prepare resources for students, both digitally and in hard copies. Teachers have been advised to be available for questions from students and parents. Please consult with your teacher on the best way to communicate. Click here to access our Digital Learning Resources by grade level and subject. 
NYS Regents Exams Flow Chart
Due to the COVID-19 pandemic, the Board of Regents announced that the June and August 2020 Regents Exams have been canceled. Some students will be completely exempt from taking the exams, others may need to attend summer school to be exempt and still others may need to take the next offered exam. Click here to access our Regents Flow Chart to check on your status. 
Other Resources